Public consultation: Guidance Note on Scheme expiration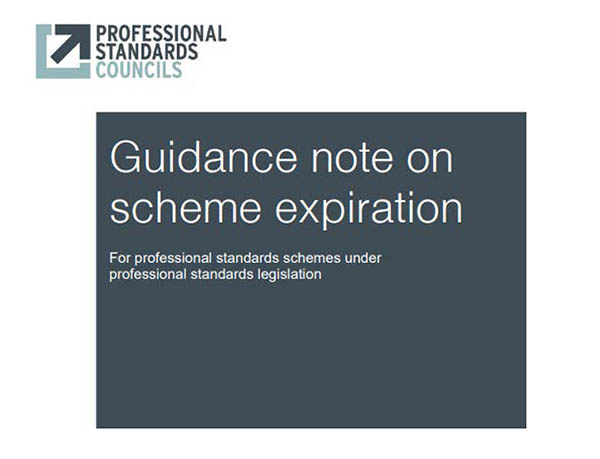 The Professional Standards Councils have released an exposure draft of their Guidance Note for Scheme expiration for public consultation. Members of the public are welcome to submit comments to the Councils by emailing: pscinfo@psc.gov.au. Any comments received will be considered by the Councils before finalising the Guidance Note on Scheme expiration. All comments are due by 10 July 2020.
The Guidance Note is designed to remove ambiguity for consumers when the members of the association do not have an approved professional standards scheme to continue beyond the expiry date of their current scheme.
The Guidance Note details the process that the Councils and the regulated occupational association will follow for advertising an expiring professional standards scheme. This process is similar but separate from the public notification of a new scheme and the notification of a scheme revocation, which are clearly specified in professional standards legislation www.psc.gov.au/legislation.
The Guidance Note and consultation process assist the Councils' to ensure the regulatory system is robust in protecting consumers. Engagement with stakeholders on the draft Guidance Note provides the Councils with a geater understanding of the key issues in professional standards regulation and helps to build stakeholder capacity to meet regulatory requirements.
If you have any enquiries regarding this Guidance Note or require further information, please contact the Professional Standards Authority on 1300 555 772 or at pscinfo@psc.gov.au.